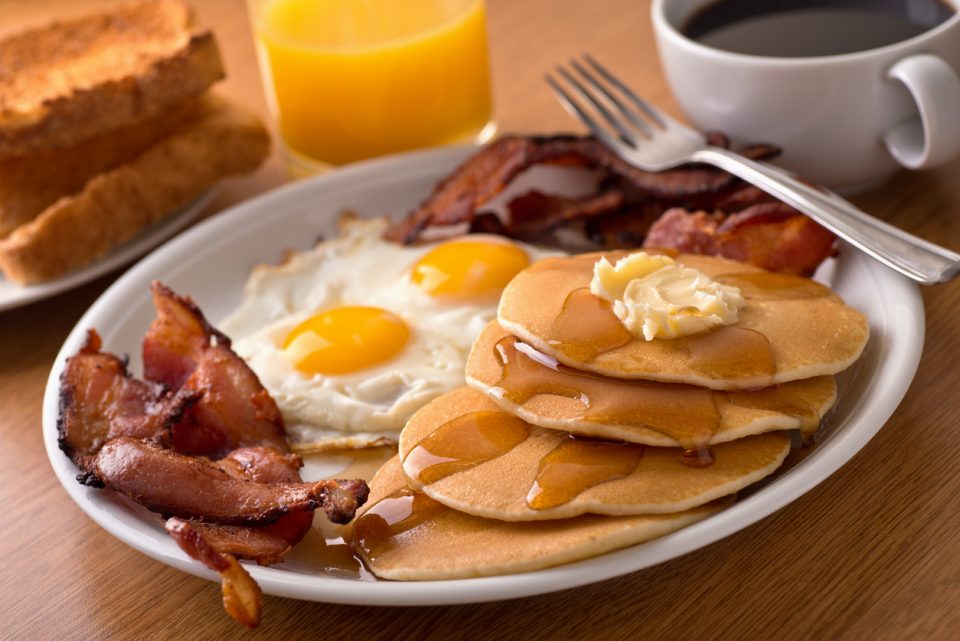 You wake up in the morning and you're hungry. Sure, you could throw a couple of Pop-Tarts in the toaster and enjoy a sugar rush, but you'll get a much better start to your day by hitting up a breakfast spot in Omaha.

Check out these breakfast destinations for a wholesome start to your day.
Leo's Diner
If you love a true diner experience, Leo's Diner is calling your name. Answer that call, because this is one of the best breakfast spots in town. The staff is friendly, the atmosphere is fun, and the food is delicious.
There are so many items on the menu that you might have a hard time deciding. If that's the case, go with the Benson Breakfast Sandwich. This is an insanely delicious sandwich. It is layered with meat, cheese, and hash browns – and all of that goodness sits between a couple of slices of toast.
You should also try the Island Special. This is the diner's take on biscuits and gravy. You get your standard biscuits and gravy, but it sits on hash browns.
Sure it's not diet food, but nothing beats a savory first meal of the day. You can always hit the gym later, right?
MAR Café
When you pull up to the MAR Café, you might do a double take. It's hard to know what to expect at first glance, but if you go through those doors, you are going to get some good grub. This place seriously has the best pancakes in Omaha, and that is no small feat. Also, since this is a Mexican-American restaurant, it's the place to go for huevos rancheros. You can get a quesadilla that will practically melt in your mouth. This restaurant is the place to go for a South-of-the-border breakfast, American style.
Lisa's Radial Café
If you meet Lisa of Lisa's Radial Café, let her know she sure knows how to make breakfast. This café has a down-home, small town feel that will make you feel at home as soon as you walk through the door. That's probably why it has so many regulars. There are so many good items that it's hard to recommend just one, so let's look at a few. First, you can't go wrong with the stuffed French toast. Get it with blueberries if you want a sweet treat. The omelets are also to die for, especially the kielbasa omelet. Then, there's the hearty chicken fried steak. The list goes on and on. Check it out for yourself.
Just remember – Lisa's doesn't take credit cards, so bring some cash with you.
Head to O'Daniel Honda in Omaha, Nebraska, to pick up a new ride. With the help of a reliable Honda, you will always make it to breakfast.