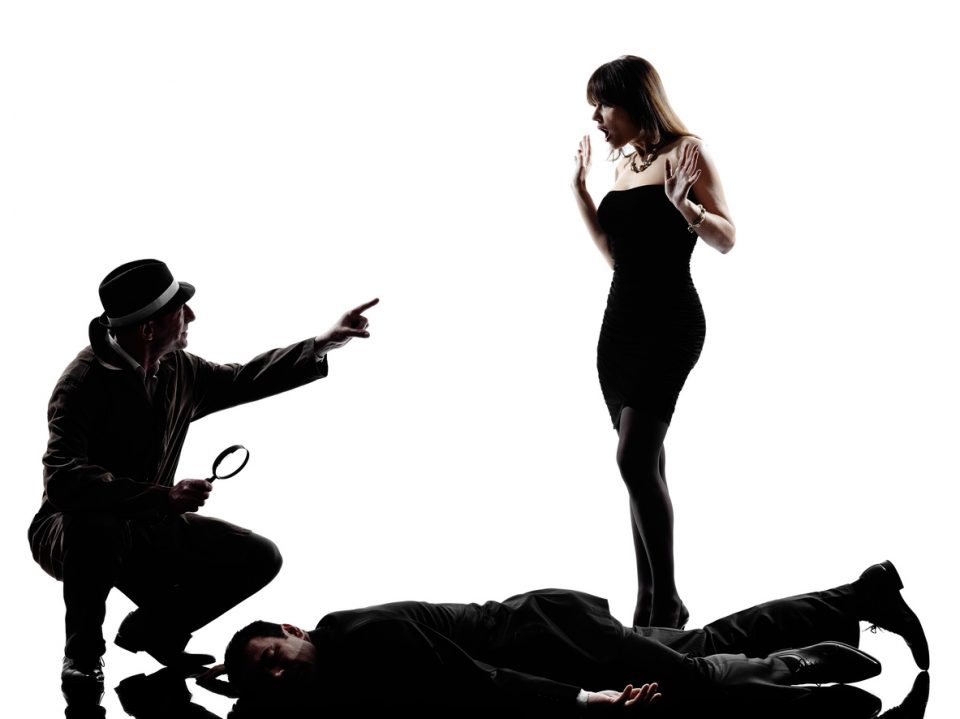 Looking for a night out with friends that is a real killer? Looking for a corporate function that will knock 'em dead? How about a birthday bash that brings a whole new meaning to being one step closer to the grave? Don't turn homicidal looking for the right idea for your next gathering. Instead, take a shot in the dark and come out for one of Omaha's most enjoyable events. Solve the mystery at The Dinner Detective Murder Mystery Dinner Show!

A Thrilling Experience
Located in the beautiful Double Tree Hotel downtown, The Dinner Detective Murder Mystery Dinner show is one of the area's most and memorable experiences. Perfect for a date night, a night out with friends, a corporate function or the most unique birthday party ever, this is a comedy mystery live action interaction event that is second to none.
Come Hungry, Leave Full of Food & Fun!
Your night includes a wonderful dinner featuring tray passed hor-dourves, a salad, your choice of entrée, dessert, soft beverages, and a cash bar. After dinner, in the grand style of the classic Hollywood noir detective movies, one of your party members may meet the reaper. Then, it's up to you to determine who has committed this dastardly deed. Work together, or oppose each other to gather clues, or to disseminate disinformation. Cover your tracks, or be hot on the trail. This is a night that none of you will ever forget!
Amazing for Special Occasions
Imagine the birthday celebrant being shot dead during coffee. Or, perhaps the boss of your company stabbed like Caesar during the caesar salad. Do you have what it takes to determine who among you ran afoul during the chicken course?
Tickets must be reserved online, and run $59.99 plus taxes per person. The event is all inclusive, except for libations. The DoubleTree Hotel is located in downtown Omaha, Nebraska and offers ample parking which is validated with your paid dinner ticket.
There are many different options available. Check out the prime suspect package which makes one member of your party the most interesting person in the room. Maybe you will enjoy the celebrating package which includes the prime suspect offering, as well as two T-shirts and two commemorative coffee mugs. Gift certificates are also available. If you are interested in a private show you can contact The Dinner Detective management for more information.
Finding a great night out in Omaha is simple. Have a mysterious adventure at The Dinner Detective Murder Mystery Dinner Show!