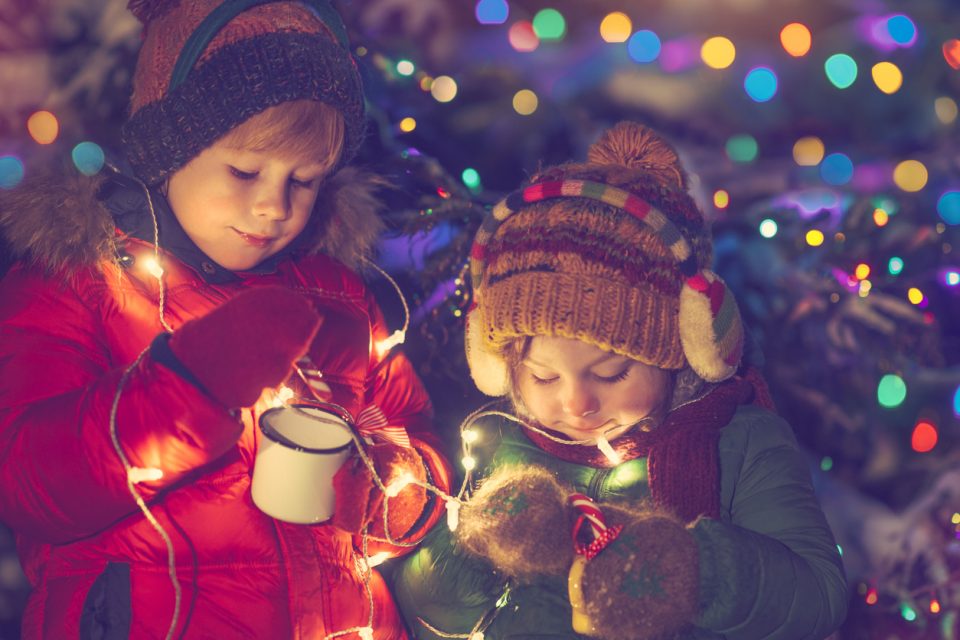 It's never too early to enjoy the holiday lights in Omaha, as the annual Omaha Holiday Lights Festival is already underway. Although the lighting ceremony took place around Thanksgiving, you still have plenty of time to admire the beauty of the shining decorations.

Blocks on End of Dazzling Lights
During the Omaha Holiday Lights Festival, more than 40 blocks of downtown will be covered in amazing lights, from simple string lights to intricate displays that show off true artistic talent. Head downtown at any point between Nov. 23 and Jan. 1 to check out the amazing displays.
Visit the Ice Rink
As part of the Omaha Holiday Lights Festival, you can also go with your family and friends to the NRG Energy Ice Rink in the Capitol District, on the corner of 10th and Capitol Avenue. The rink opened Tuesday, Nov. 21, and will be there until Wednesday, Feb. 14, giving you plenty of chances to go skate. For $8, you can go ice skating at the rink. This fee includes your skate rental and helps raise money for the Food Bank for the Heartland.
Listen to the Sounds of the Season
Every single Saturday until Dec. 23, head to Sounds of the Season to listen to live music between 7 and 8 p.m. The concert series features a range of local performers, from youths to professionals, including choral groups, instrumental groups, and a combination. They will be playing at various outdoor locations throughout the Old Market and Gene Leahy Mall. Just keep in mind that the performances are weather permitting, so you should check for updates on the Facebook page before heading out to listen. Just some of the scheduled performers in December include the Omaha Academy Choir, Rich Blues and More, and BluesAgent.
Watch Fireworks on New Year's Eve
Plan ahead and get ready for the T-Mobile New Year's Eve Fireworks Spectacular, which is also part of the Omaha Holiday Lights Festival. This is the festival's closing event and will be on Sunday, Dec. 31, starting at 7 p.m. Watch the fireworks from the Gene Leahy Mall at 14th and Farnam. This is among the biggest fireworks displays for New Year's in the entire region. Organizers expect more than 30,000 attendees, so get there early if you want a good spot. If you need special accommodations to enjoy the display, head to the W. Dale Clark Library, where you can watch from the fourth floor; the doors open there at 6:30 p.m. No matter where you watch from, be sure to tune your radio to STAR 104.5, as the display is choreographed to music.
Visit O'Daniel Honda to find the perfect vehicle to bring you and your family to these Omaha Holiday Lights Festival Events from your Omaha, Nebraska, home.