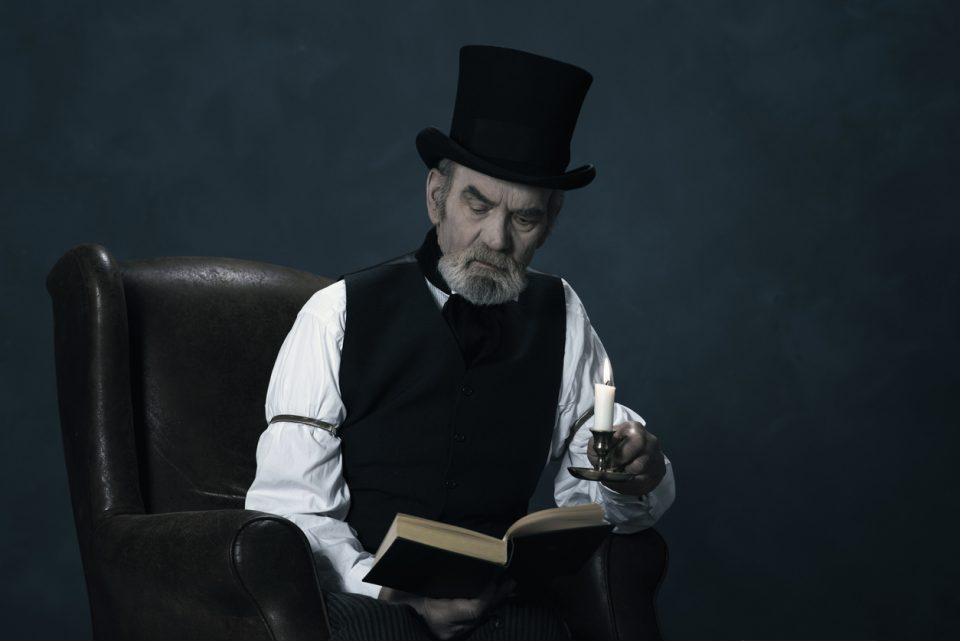 There is no better way to get into the holiday spirit than with a performance of the classic A Christmas Carol. Luckily for those in Omaha, Nebraska, the Omaha Community Playhouse has a series of performances scheduled, giving you numerous opportunities to enjoy it.

Dates and Time
The Omaha Community Playhouse will perform the classic A Christmas Carol between Nov. 17 and Dec. 23 at the Howard and Rhonda Hawks Mainstage Theatre. The performance times depend on the day of the week you choose to attend, with performances on Wednesdays at 7 p.m., on Thursdays; Fridays; and Saturdays at 7:30 p.m., and on Sundays at 2 p.m. and 6:30 p.m. The show always lasts two and a half hours and you can already by tickets online, by phone, or in person. Everyone at the show, including children, must have their own ticket, and children must be at least three years old to attend; the theatre recommends the show only for those who are at least five years old. There are discounts available for students and those with a Young Professional subscription.
Get to Know the Holiday Tradition
A Christmas Carol is a holiday tradition for those around the globe. It is based on the famous book by Charles Dickens and adapted by Charles Jones. The musical orchestration was completed by John. J. Bennet. As you enjoy the show, you will follow Ebenezer Scrooge on his life-changing journey. Along the way, admire the music, finely crafted sets, and lovely costumes.
Finding the Theatre
The Howard and Rhonda Hawks Mainstage Theatre is one of the theaters on site at the Omaha Community Playhouse. The physical address is 6915 Cass St. and it is easy to find. From the intersection of 72nd Street and Dodge Street, head east along Dodge Street. When you get to North 69th Street, turn left. The Omaha Community Playhouse will be at the corner with Cass Street. Alternately, you can take 72nd Street north from Dodge Street before turning right onto Cass Street. In just over half a mile, you will reach the playhouse.
Accessible Seating
The A Christmas Carol theater is accessible for those with differing abilities. You can find accessible parking spots within the Storz Parking Plaza, which is to the south of the Playhouse, adjoining the northeast canopy entrance of the Howard and Rhonda Hawks Mainstage Theatre. The space also has an infra-red sound system for those with hearing impairments. You can find headsets at the Box Office for no charge, although plan to leave a credit card or driver's license as a deposit, which will be returned to you when you bring back the headset.
The team at O'Daniel Honda encourages you to start planning your trip to see A Christmas Carol here in Omaha, Nebraska, so you don't miss out on this year's performance.