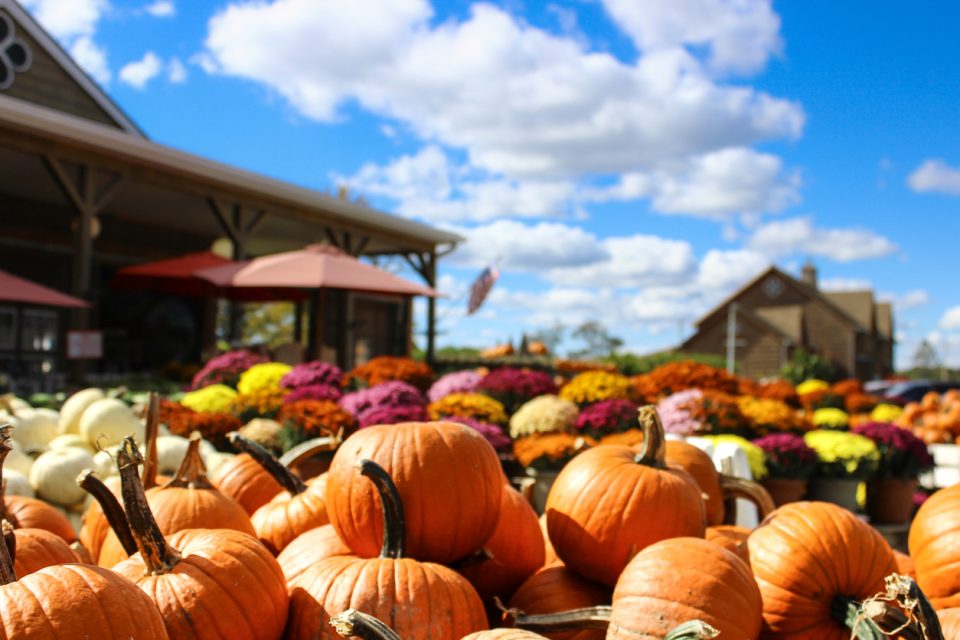 Halloween is right around the corner. It won't be long before the ghosts and goblins come out of hiding to roam the streets. It also won't be long before the pumpkin patches and haunted houses open up for the people of Omaha. You have lots of great options if you want to have some Halloween fun this season. Let's look at some of the best choices out there.

Pick Out the Perfect Pumpkin
It's easy to pick out the perfect pumpkin when you're in Omaha. Pumpkin patches surround the city.
Skinny Bones Pumpkin Patch caters to the younger crowd, so bring your wee ones here. Once you pay to get in, you don't have to pay for anything else, with the exception of food, so your kids can run wild. Attractions like the petting zoo, mad cow ride, and hayrack ride are a ton of fun, and the racetrack is perfect for families. Then, of course, you can find a few pumpkins to take home.
Vala's Pumpkin Patch has even more things to do. This is basically a fall-themed amusement park with some pumpkins available to buy. It does get crowded, but it's worth it when you look at all that you can do. With food, rides, animals, and countless attractions, you can spend the entire day here without seeing everything. You also might run into some friends since this is the place to be in the fall.
Haunted Houses Around Omaha
Do you prefer your Halloween fun to be a little… creepier? If so, there are some haunted houses that you'll want to visit. Just be prepared to get scared.
Haunted Hollow is a terrifyingly haunted theme park. This imposing three-story haunted house includes the Redneck Roller Coaster, Cabin in the Woods, and other chills. Also, you get to relax at a bonfire and eat s'mores when it's over.
Then, there's Mystery Manor. This is the real deal when it comes to haunted houses. The manor was built in 1887, and its former residents claimed it was haunted. You won't have to wait for the real ghosts come out and play, though. It is stacked with actors who take their jobs very seriously. Do you think you can make it through this haunted house without screaming your head off? Give it a try.
Finally, there's Scary Acres. Talk about a place to go for a rush. With the Haunted Woods, the House on the Hill, and the Master's Castle, you'll be lucky to make it out alive.
Omaha is full of thrills and chills, but you don't want a scare when it comes to buying a vehicle. That's why you should visit O'Daniel Honda in Omaha, Nebraska. The team is knowledgeable, the prices are fair, and the experience is easy. Stop by and check out the new vehicles today.