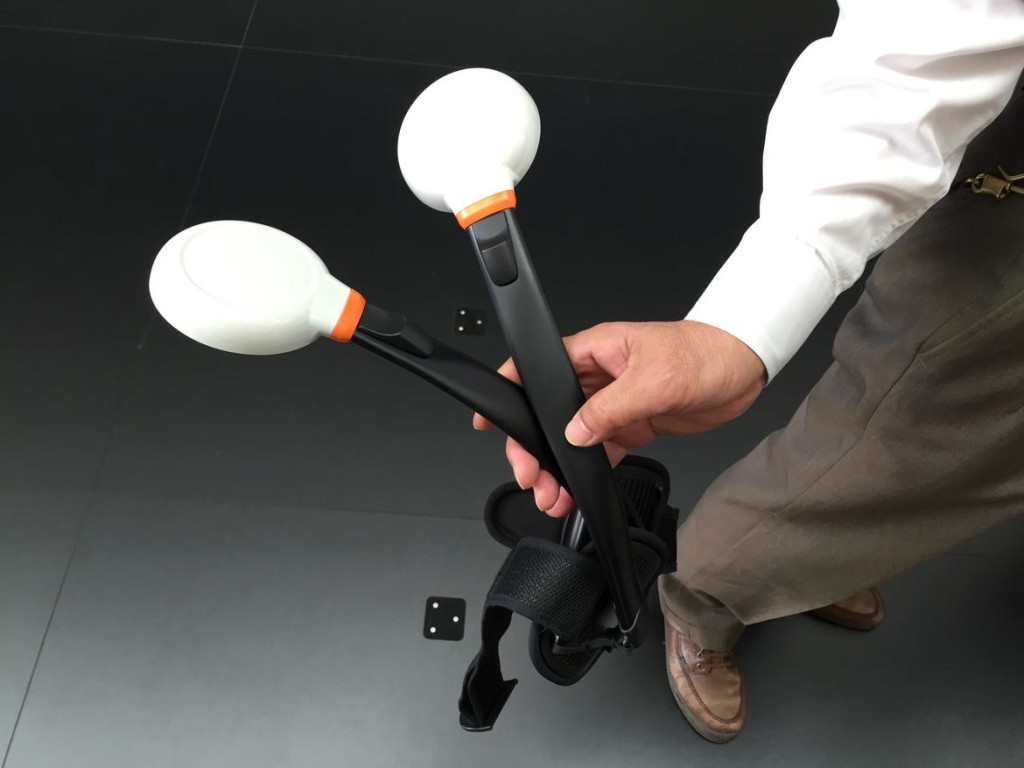 Throughout its long history, Honda has worked hard to continually improve the lives of drivers around the world. Although many people don't realize it, this primarily automotive company also works in various other fields, including technology, to make advancements. This has led to developing the Honda Walking Assist Device, which will help with rehabilitation.

About the Device
The Honda Walking Assist Device works with the inverted pendulum model to help users improve their walking efficiency. It was designed to help patients undergoing walking training or therapy with the help of their physical therapist or doctor. Honda started research and development for this device over a decade and a half ago in 1999. Scientists used the theory of human walking from the development of their advanced humanoid robot, ASIMO.
The device features three training modes for therapists and doctors to use depending on the specific goals of a therapy session. The frame is also size-adjustable so those with varying body types and sizes can use the device. It is also lightweight and compact for easier storage and use, and it can be easily put on and taken off with the simple belt structure.
Leasing the Device
In the beginning, it will only be possible to lease the Walking Assist Device in Japan. There will be 450 units leased for the first year, and they will cost the equivalent of around $362 each month. Hospitals and therapy programs who lease the device will sign a 36-month contract that also covers training sessions and the periodic maintenance check.
To learn more about the Honda lineup and other Honda products, talk to the team at O'Daniel Honda in Omaha, Nebraska.