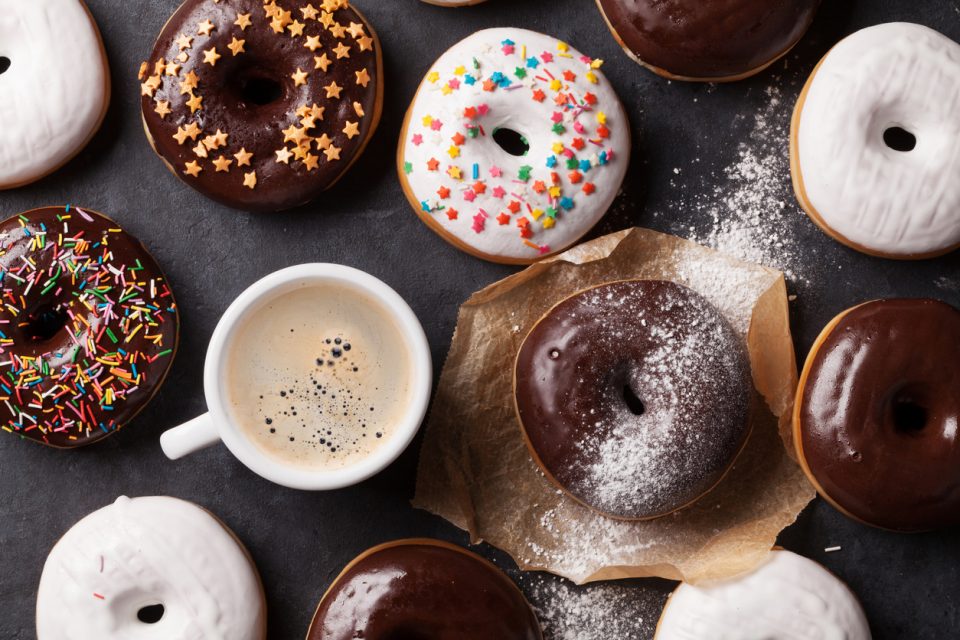 If you love coffee and donuts (and who doesn't?), you need to be at Omaha's first annual Coffee and Donut Festival, which is happening on Saturday, Oct. 14. Not only will you be able to try some tasty donuts, but you can also get your fair share of fresh, hot coffee. You'll be able to judge between the different donuts and coffees, voting for your favorites. This is sure to be a day of indulgence, so make sure you come hungry.

This event is being held at Hotel RL Omaha, which was formerly the Ramada. It's indoors, so it will be happening rain or shine. It starts at 8 a.m. and goes until 4 p.m., so it really is a full day of fun. Stay for the whole event or just pop by for a few donuts and to walk around. Either way, you're sure to have an enjoyable time.
Coffee & Donut Festival: What to Expect
If coffee isn't your thing, there will also be plenty of adult beverages for purchase instead. Enjoy a drink as you walk through coffee lounges and listen to the local bands that will be playing the event. You'll also be able to walk around to various vendors, sampling everything they have to offer. There's plenty to do and see, so make sure you budget enough time to do everything you want to get to.
Just because there will be drinks there doesn't mean this is not a family-friendly event. Mr. Donut will be there to take pictures with the kids, and there are a ton of other fun activities for children, like face and nail painting, donut decorating, and more. They can even participate in a donut-eating contest.
Just some of the other highlights of this festival include jelly donut wrestling, a latte art competition, free coffee and donut giveaways for a year, life-size board games, raffles, and a photo booth so you can save these memories for years to come. Basically, if it involves donuts or coffee, it's happening at this festival.
What's even better is the fact that this event will donate a portion of its proceeds to local charities, so by attending, you are doing something positive for your community and getting involved at the same time. What could be a better way to spend your Saturday?
Before the weekend of the Coffee and Donut Festival, you'll want to make sure you have a reliable car that will get you to where you need to be. That's why you should come to O'Daniel Honda. We have a great selection of vehicles here in Omaha, Nebraska, and we'd love to show you around.