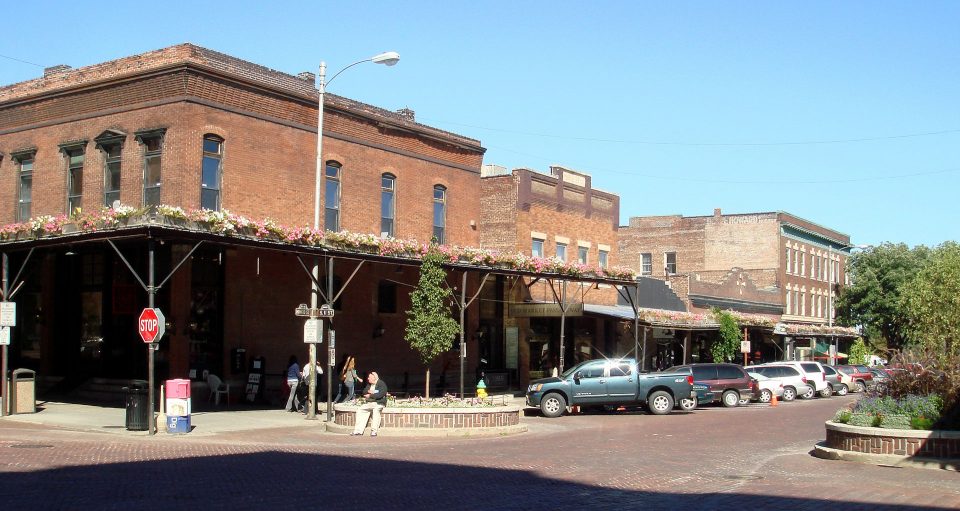 The Old Market District is one of the most popular spots in Omaha. The cobbled streets are perfect for exploring, and the preserved buildings, shops, and restaurants will keep you busy all day long. Take a look at what you can expect if you visit the Old Market District.

Fun and Unique Shops in Old Market
Are you sick of the chain shops that make up most of Omaha? You won't find them in the Old Market District. The district is full of fun and unique shops you can't find anywhere else. You can buy anything from fine art to a $200 belt. If you want to splurge a little bit, you can't beat the Old Market District shops. Bring your credit card and get ready to charge it.
Food Galore
All that shopping will make you hungry. Fortunately, the Old Market District has you covered when it comes to food. You can start with some ice cream and then stop someplace for a meal. There is so much variety when it comes to the food. You can get everything from an Omaha steak to Persian cuisine. While there are lots of restaurants, Spaghetti Works really stands out. It has a great atmosphere, and it is laid back enough for the kids. Plus, the food is good and plentiful.
Entertainment Options
The Old Market District has a cool, entertaining vibe. Part of that atmosphere is due to the street performers. They really add to the district's ambiance and make it even more fun. You can also enjoy some entertainment by taking a carriage ride or by stopping in one of the bars.
In fact, the Old Market District is famous for having some cool bars. You can hit up a jazz bar for some smooth music and a few drinks or go to one of the other establishments.
Speaking of bars, M's Pub reopened at the end of August. If you aren't familiar with this pub, it was the most popular drinking spot in the district until it was destroyed by a fire. The owners rebuilt the pub, though, and it's now back and better than ever.
Word to the Wise – Expect to Walk
Parking is limited in the Old Market District, so expect to do some walking. It's a good idea to wear comfortable shoes so you can walk from your vehicle to the district. There is a parking garage that is north of Howard, so leave your vehicle there and stroll to the district.
There is so much to do in the Old Market District. You can shop, eat, and have a little fun. You can also have some fun at O'Daniel Honda in Omaha, Nebraska. The dealership doesn't have a restaurant or street performers on site, but you can shop till you drop when you come here. Look through the Hondas, check out the deals, and take one home today.