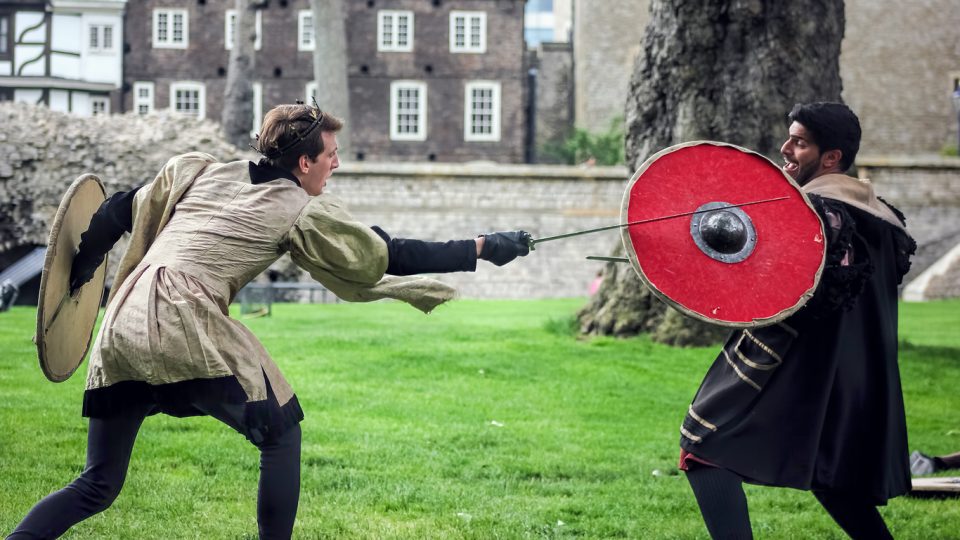 Would you like to go back in time and experience life like people did in years past? Visit the Renaissance Festival outside of Omaha in Papillion, NE on May 6th-7th and May 13th-14th. You will surely enjoy the activities that you can do there. Get to Bellevue Berry Farm on the first or second weekend of May so that you don't miss out!

Play Games At The Renaissance Festival of Nebraska
There are many activities for you to participate in at the festival. Also, if you love "The Dating Game" on TV, then you will appreciate the twist that they have taken on it in "The Betrothal Game". Play this game with your significant other. You both will laugh and have fun as you enjoy this festival activity.
Meet Queen Elizabeth at The Renaissance Festival of Nebraska
An actress will portray Queen Elizabeth, and you won't want to miss it! Go to the festival on May 13th and 14th to celebrate the Scots and the Irish with Queen Elizabeth and her court.
See Acrobats & Fire Skills at The Renaissance Festival of Nebraska
There is much to see at the festival. Just when you think that you have seen it all, it will be time for you to watch an acrobat do a special performance. There are people who are trained to perform amazing fire skills as well. After you check out all of the special talents showcased, you will be glad you decided to attend the festival.
The Renaissance Festival is sure to be tons of fun. Take a break as you enjoy playing games, watching acrobats do their thing, and much more! Are you in need of new vehicle to get you there? Don't worry. You can find exactly what you are looking for at O'daniel Honda. Visit our dealership and allow our professionals to assist you, today.